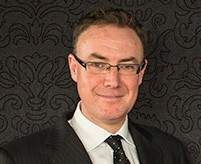 John Dunne
Ireland, McInnes Dunne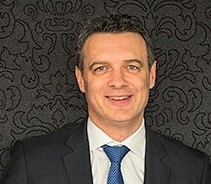 Peter McInnes
Dublin,
John Dunne
John Dunne is a partner in McInnes Dunne Solicitors, a boutique law firm specialising in employment and labour law.
John has argued many cases for clients before the Rights Commissioner's Service, the Employment Appeals Tribunal, the Equality Tribunal, the Workplace Relations Commission, and the Labour Court. He has appeared with Counsel before the Civil Courts, most frequently the Circuit and High Court, in connection with appeals from the EAT and injunction applications, as well as breach of contract and other related actions.
John also advises clients in relation to legal compliance, with particular emphasis on commercial restructuring, redundancies, trade union law, and transfers of businesses, and the employment aspects of mergers and acquisitions of businesses, including due diligence, warranties and indemnities.
"The dogged John Dunne is the right man if you are in a fight. Strong advice, astute commercialism, and an impressive negotiation style"
Specific skills:
Advocacy before specialist employment disputes fora
Advising on dismissals and individual and collective redundancies
Advising on transfer of undertakings, equality law, and legal compliance
Languages:
Professional memberships:
Dublin Solicitors Bar Association
Law Society of Ireland
Education:
Belvedere College, Dublin 1986
University College Dublin, 1989
Roll of Solicitors, Law Society of Ireland, 1999
Contact details
McInnes Dunne
Pembroke House,
28-32 Pembroke Street Upper,
Dublin 2, D02 EK84,
Ireland
Peter McInnes
Peter is a partner in McInnes Dunne Solicitors, a boutique law firm specialising in employment and labour law.
Peter advises corporate clients and senior executives on a diverse range of employment issues including disputes, unfair/wrongful dismissals, applications to restrain dismissals, discrimination, individual and collective redundancies and industrial relations.
Peter is a tough, yet practical commercial litigator. He has acted for clients in Commercial Court cases arising from shareholder/boardroom disputes in both private and public companies. He is also a CEDR (Centre for Effective Dispute Resolution) accredited mediator with considerable mediation experience in the areas of employment and commercial dispute resolution. Peter also advises on partnership law.
"Peter McInnes has a rare ability to explain things succinctly and in layman's terms. Knowledgeable, tough, and practical – he highlights courses of action for the best and worst-case scenarios. One to have on your side".
Chambers Europe Law Directory
Specific skills:
Advocacy before specialist employment disputes fora
Advising on partnership disputes
Advising on unfair/wrongful dismissal and injunctions to restrain dismissals
Languages:
Professional memberships:
Dublin Solicitors Bar Association
Law Society of Ireland
Education:
Jordanhill College School, 1984
Glasgow University, 1990
Admitted to Roll of Solicitors Law Society of Scotland, 1991
Admitted to Roll of Solicitors Law Society of Ireland, 1996
Contact details
Pembroke House,
28-32 Pembroke Street Upper,
Dublin 2, D02 EK84,
Ireland