Law firm ALTENBURG Fachanwälte für Arbeitsrecht will be welcoming K&L Gates partners Dr Manteo Eisenlohr (51) and Nicolas Roggel (42) to its Berlin office as equity partners on 1 January 2018.
ALTENBURG specialises in providing ongoing and project-based advice to German and foreign companies in matters of employment and labor law as well as social security, particularly for restructuring, compliance projects and insolvency proceedings. The boutique establishment is often called in to assist large or specialised firms lacking the necessary employment & labour-law expertise. It is also regularly involved in advising startups, VC companies and PE companies. Having been founded in Munich in 2009, ALTENBURG opened a Berlin office in 2011, and a Hamburg office in 2013. ALTENBURG has 19 professional consultants, including eight full partners, and is a founding member of the international ELLINT network.
"We are very pleased to have Manteo Eisenlohr and Nicolas Roggel strengthen our team. We have long regarded them highly at both a professional and personal level as colleagues, and know that they and their client portfolios are an excellent fit for us", says Professor Dr Anja Mengel, founding partner of ALTENBURG's Berlin office.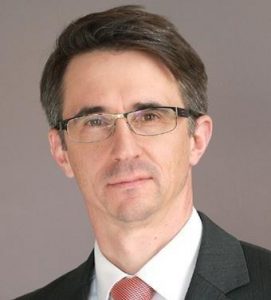 Manteo Eisenlohr's consulting specialises in media, technology, communication and renewable energy. His clients are predominantly international companies, whom he advises in all areas of German and European labour law.
Nicolas Roggel is a recognised expert in labour and compliance law, and has been a consultant for complex, often transnational M&A, restructuring and outsourcing projects for many years.  Advising supervisory boards on remuneration and compliance issues is another of his areas of specialisation.
Nicolas Roggel joined K&L Gates in 2012, and was appointed as a partner in 2013. Manteo Eisenlohr became part of the K&L Gates labour-law team in early 2016, and this team has now separately switched over to ALTENBURG at a partner level.
"By switching to ALTENBURG, we are pursuing a strategy of offering our clients labour-law consulting services with established colleagues and an international network", says Manteo Eisenlohr. "This gives us an excellent basis to continue advising our clients hands-on at the highest level with creative solutions", adds Nicolas Roggel.
For more information contact:
ALTENBURG Fachanwälte für Arbeitsrecht
Prof. Dr. Anja Mengel (LL.M. Columbia)
Behrenstraße 18
10117 Berlin
Telephone: +49-30-9832081-30
E-Mail: a.mengel@altenburg.net