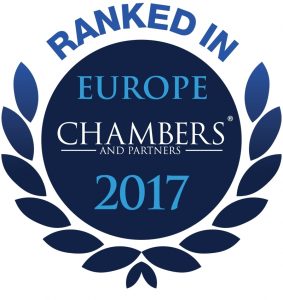 ELLINT's members have been recognized as Leading Employment Law Firms & Lawyers by Chambers Europe 2017 – one of the  most important independent international guides of lawyers and law firms around the world.
In their words:
BELGIUM | SOTRA
Sotra is Noted by Chambers for their work in the field of Employment & Labour Law in Belgium
 Notable practitioners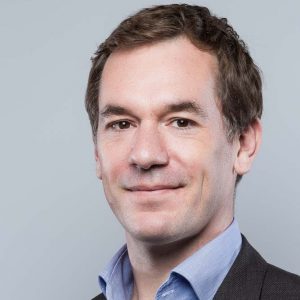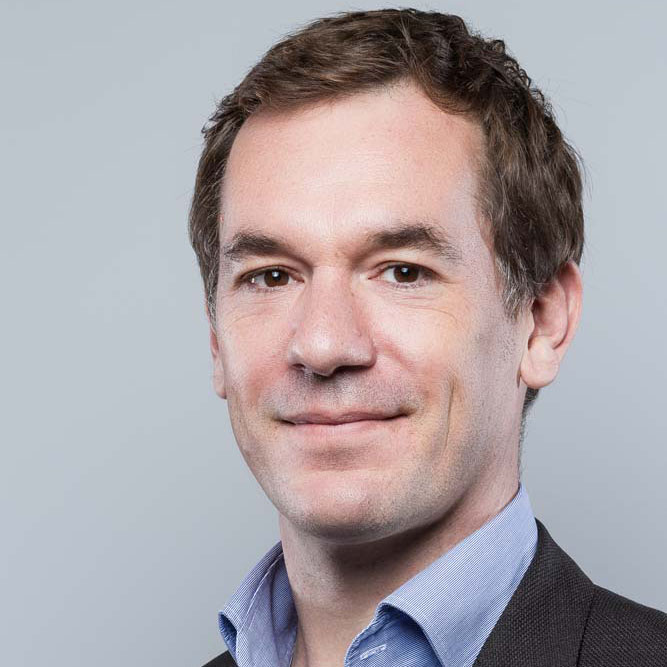 Olivier Rijckaert, the managing partner of SOTRA, advises Belgian and international corporates on various employment matters with a focus on restructuring and dealing with trade unions.
He advised an international courier company on all employment-related matters during its acquisition by the market leader in the same industry, and assisted the clients airline business with a reorganisation of part of their operations which could not be taken over by the market leader due to EU regulations.
Sources highlight his extensive knowledge: "His strength is his in-depth knowledge of company and business matters combined with honesty and accessibility. He is a good listener."
DENMARK | METTE KLINGSTEN LAW FIRM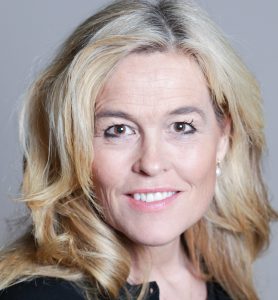 Mette Klingsten is ranked by Chambers for  her  work in the field of Employment & Labour Law in Denmark.
In their words:
"Mette Klingsten of Mette Klingsten Law Firm advises on all types of employment law matters, including advisory work and contentious issues. She has represented Danish and foreign companies in the Labour Court and in arbitration". |

FINLAND | EMPLAW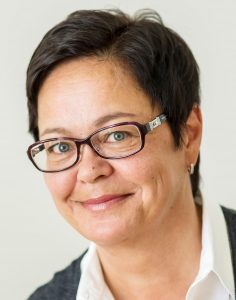 Minna Saarelainen is ranked by Chambers for her work in the field of Employment & Labour Law in Finland.
In their words:
The "knowledgeable" Minna Saarelainen of EMP Law advises employers on all matters related to employment law, pensions and benefits. Her scope of expertise includes litigation, M&A-related employment matters, work safety, restructuring, discrimination issues and employee liability.
ITALY | LEXELLENT
What the team is known for:
Assists clients with a variety of issues including health and safety, discrimination, trade union negotiations, workplace crime, pensions and industrial relations. Very active recently in restructurings and collective dismissals, as well as the litigation related to such activities. Clients belong to a range of industry sectors including transportation and travel.
Strengths:
Clients appreciate the team's ability to be concise and to the point. One source notes that they like them because they "can have quick yes or no answers to legal questions and completely trust their judgement."
The team is also commended for its pragmatic advice. One source adds that "they are very responsive and understand the business."
Notable practitioners: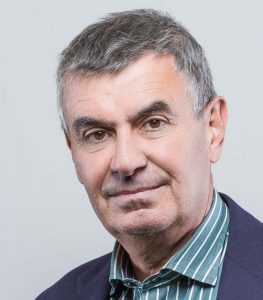 Sergio Barozzi moves up the employment rankings due to strong market feedback. Clients like him because "he is quick and always goes straight to the point," whilst peers also mention that he is an "excellent lawyer." Another source sums it up by saying that "working with him is a privilege because he's great."
Giulietta Bergamaschi is referred to as a "good legal expert" and "fully aware of the needs of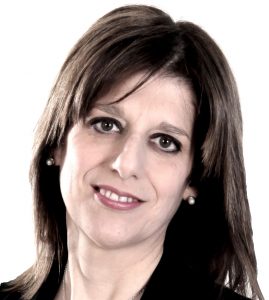 the organisation." Her practice covers reorganisations, trade union negotiations and discrimination.
Carlo Majer is appreciated by clients because he is a "very skilled and competent lawyer" and "always available." He has recently represented clients from the telecoms and technology industries in litigations and continues to advise on non-contentious matters as well.
GERMANY | ALTENBURG
What the team is known for
 Much-lauded boutique boasting a varied employment practice, praised by sources for its strength in the local markets of Berlin, Hamburg and Munich. Particularly adept in contentious matters, regularly trying cases before the Federal Labour Court. Offers additional capacity in collective bargaining agreements and employee leasing.
Strengths:
 Market commentators acknowledge ALTENBURG's standing in the market, with one calling the firm "a very good boutique."
Notable practitioners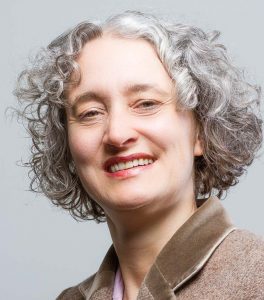 The "very focused and very pragmatic" Anja Mengel specialises in labour law from her base in Berlin. She is best known for representing senior executives and is noted for her many academic contributions, particularly in the area of compliance.
SPAIN | ABDON PEDRAJAS & MOLERO
What the team is known for:
The firm moves up in the rankings as a result of growing market recognition for a strong employment litigation practice. Represents clients in collective disputes, boardroom disputes and discrimination claims. Often advises on collective and individual dismissals, employment status disputes and restructurings. Has a number of clients from the gas and electric industries. Also assists with the employment aspects of transactions.
Strengths:
 "The service is fast and very personalised," says one client, adding: "We always deal with the partner as our point of contact."
Clients describe the team as "very agile and quick in terms of resolving problems."
Notable practitioners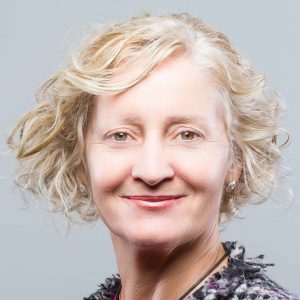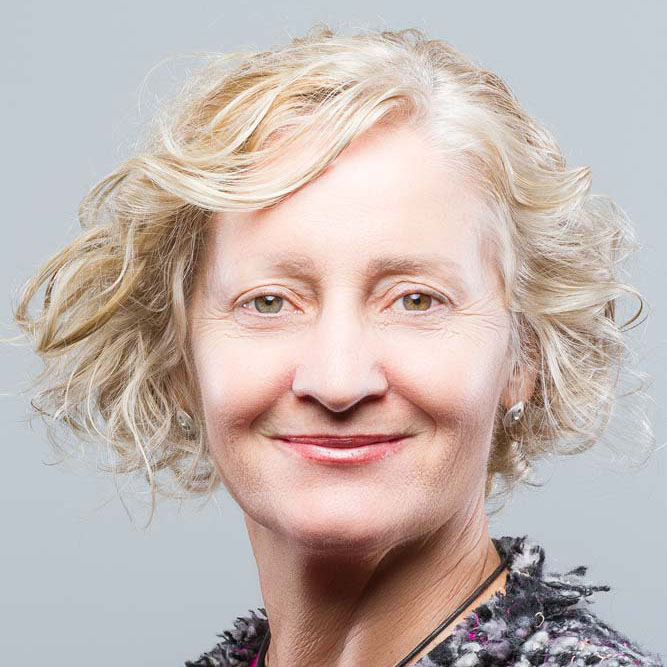 Sonia Cortés advises on restructurings, redundancy plans and transfers of undertakings. Interviewees say that she is "responsive, clear and easy to work with." She is a key contact for the firm's international client base and has additional experience in executive terminations.
Clients report that Iván López García de la Riva "gives practical advice that helps us to avoid future problems." "He is close to the client and has a lot of knowledge of my sector," adds one interviewee. He represents clients in employment claims and collective disputes.
Clients highlight Inés Molero Navarro for her "technical capabilities and extensive knowledge of employment law." "She stands out for her clarity and coherent arguments in court cases," adds one interviewee. She advises on hiring and dismissals of employees and executives.